The 1st FXCubic Mini-football Tournament is Here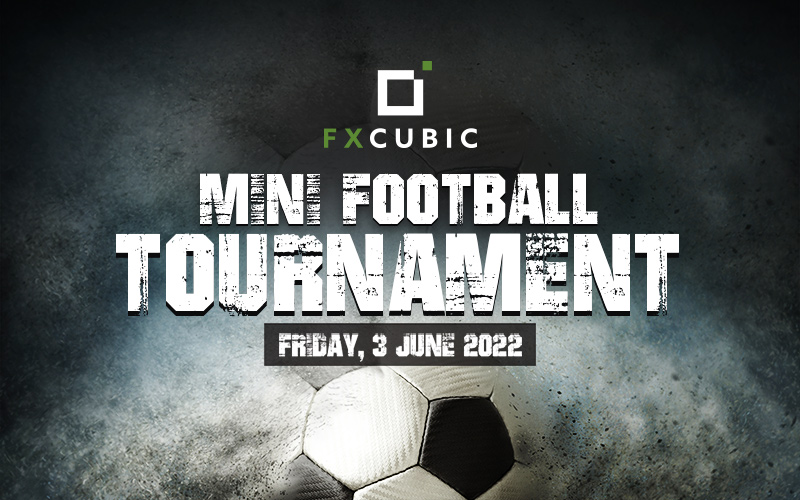 It is with great excitement that we announce the "1st FXCubic Mini-football Tournament" for the FX industry, to be held in Limassol on June 3rd, 2022.
At FXCubic, we have always been strong supporters of activities that strengthen the relations between the FX industry's professionals, offering inspiration, entertainment, networking and support to groups through events or volunteer actions. This tournament is a great opportunity for FX professionals from across the country to do just that.
As Nelson Mandela once said: "Sport has the power to change the world. It has the power to inspire. It has the power to unite people in a way that little else does."
The teams that will be participating in the "1st FXCubic Mini-football Tournament" are the following:
Invast Global
Pepperstone
SquaredFinancial
M4Markets
Invaxa
NAGA
SheerMarkets
Exinity
Tixee
FX Dealing Solutions
Exclusive Capital
Exness
FXCubic's Head of Business Development, Wassim Khateeb, commented: "The idea of organizing a sports event that will bring FX professionals together was conceived in early 2020. Unfortunately, realizing such an idea in the midst of a pandemic was simply not possible! However, we are thrilled to finally be able to see the FXCubic mini-football tournament evolve from an idea into reality. We are hoping that this will be the first FXCubic mini-football tournament of many to follow."
The teams participating in the tournament will be split into 4 groups of 3 teams each during the qualifying stages. Only one team will advance from each group to reach the semi-finals. The semi-finals winners will advance to the final, while the losing teams will have the opportunity to play in a third-place playoff.
The top 3 winners of the tournament will be awarded trophies and medals.
The tournament which takes place on Friday, the 3rd of June, at Wembley Mini Football in Ypsonas, Limassol starts at 18:00, and doors will be open for those who want to attend.
Mark this day on your calendar and join us to celebrate this event together!