FXCubic integrates GTN global market data feed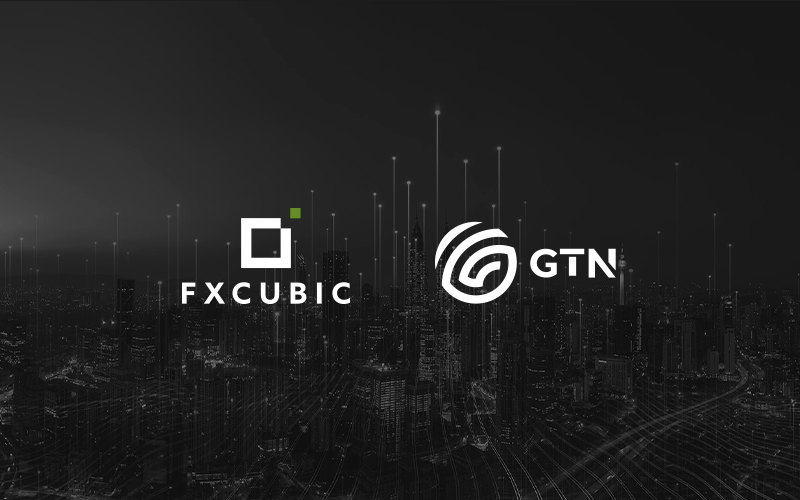 FXCubic is delighted to announce its successful integration with GTN's robust price discovery data feed as well as its execution network. GTN is a successful fintech pioneer of trading and investment solutions, and provides comprehensive global market data coverage.
This integration marks a significant milestone in FXCubic's commitment to providing brokers with cutting-edge technology and expanding their global reach. It combines FXCubic's advanced liquidity management technology and GTN's robust price discovery data feed, further enhancing the quality and breadth of financial data available to brokers seeking to elevate their trading capabilities.
GTN's data feed services are widely used due to their reliability and depth, providing live continuous streaming prices and varying levels of data, from best bid and offer to full market depth. The data feed services are also used for risk and compliance management, CFDs spread calculations and more.
With the integration, FXCubic's clients will benefit from a rich and diverse dataset, enhancing their trading and investment strategies. Moreover, brokers can leverage FXCubic's industry-leading pricing algorithms to ensure optimal execution and competitive pricing for their clients. By embracing this integration, brokers can gain a competitive edge in the dynamic and constantly evolving forex market.
"We are thrilled to integrate GTN global market data feed. This integration reinforces our commitment to empowering brokers with advanced connectivity solutions and expanding their global trading capabilities," said Wassim Khateeb, Chief Commercial Officer at FXCubic. "By integrating FXCubic's cutting-edge technology with GTN's market data feed, we are enabling brokers to access a comprehensive list of feeds worldwide. We look forward to working closely with GTN to deliver exceptional value and drive growth in the forex industry."
David Hann, global head of GTN Market Data Services, said: "We are pleased to partner with FXCubic and look forward to providing their clients with a broader spectrum of high-quality financial data."
The integration with GTN is another significant achievement for FXCubic, adding to its portfolio of successful partnerships and integrations with leading technology providers in the financial industry. The company has recently announced successful integrations with Match-Trader, TraderEvolution, CoinAPI, Refinitiv Elektron, and many more.
These collaborations enable brokers to expand their liquidity sources and trading options, providing their clients greater flexibility and market access.