FXCubic announces its acquisition by Banyan Software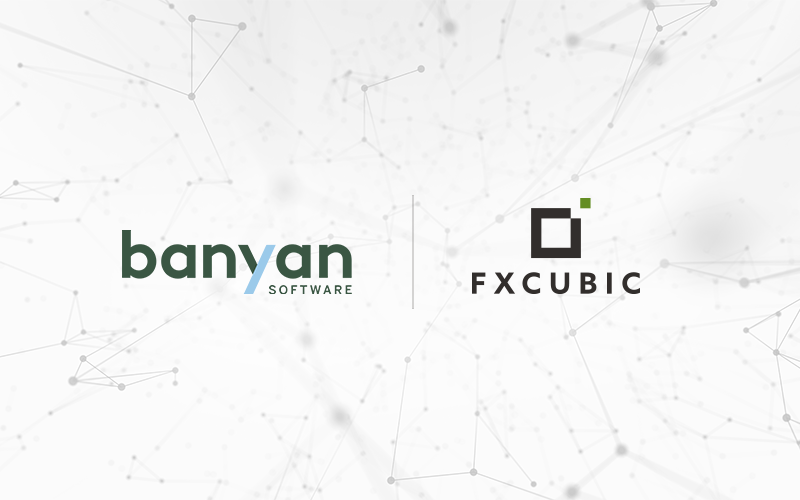 FXCubic, a leading technology platform founded in 2016 by Ege Kozan, Sencer Coltu, and Cem Kozan is excited to announce its acquisition by Banyan Software, a leading acquirer and permanent home for great software businesses.
FXCubic is an advanced pricing aggregation solution that empowers retail trading brokers with low-latency access to a network of liquidity providers, including banks, hedge funds, and more. The platform equips brokerages with comprehensive pricing data of their own choice and from their own environment, allowing them to execute competitive trades efficiently.
Liquidity aggregation solutions such as FXCubic play a crucial role in the financial industry by providing brokers with access to a wide range of liquidity providers. These solutions ensure competitive pricing, efficient execution, and effective risk management for brokers and their clients, particularly in the fast-paced and dynamic financial markets.
Keith Bird, Operating Partner at Banyan Software, had this to say, "Ege and his team have developed a remarkable platform that is driving significant value for retail trading brokers and their clients. We look forward to working closely with Ege and the entire FXCubic team to continue to build upon their incredible success."
Ege Kozan, Managing Director of FXCubic, will remain actively involved in the business post-acquisition. He had this to say,, "Banyan Software is the ideal partner to take FXCubic to the next level. Their expertise, resources, and commitment to preserving our company culture make this a win-win for everyone involved. We are excited about the opportunities for growth and innovation that lie ahead, while always prioritizing the service quality that are known for."
About FXCubic: FXCubic is a leading technology platform founded in 2016, specializing in advanced pricing aggregation solutions for retail trading brokers. With a focus on low-latency access to multiple liquidity providers and customizable features, FXCubic empowers brokerages to execute competitive trades efficiently while providing risk management services. For more information, please visit: fxcubic.com
About Banyan Software, Inc. Banyan Software provides the best permanent home for successful enterprise software companies, their employees, and customers. With a permanent capital base set up to preserve the legacy of founders, Banyan focuses on a buy and hold for life strategy for growing software companies. Founded in 2016, Banyan is backed by a world-class group of CEOs and investors with deep technology experience and currently operates across a growing number of verticals. For more information, please visit: banyansoftware.com