FXCubic completes integration with TraderEvolution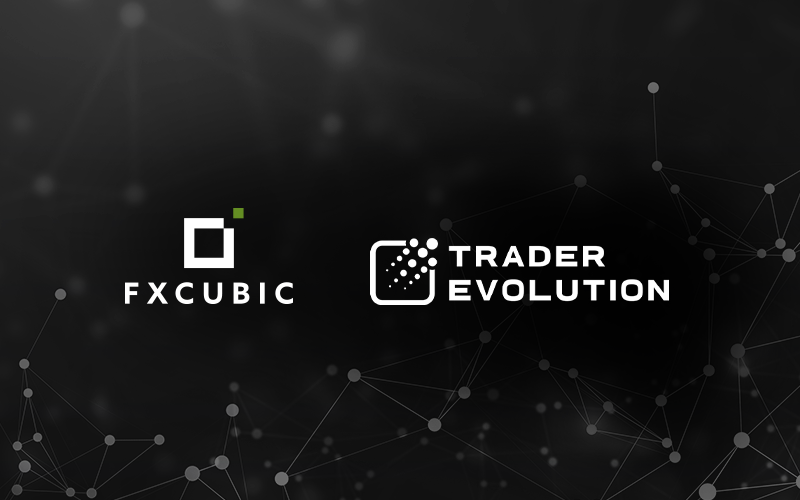 We are pleased to announce that FXCubic has completed a new integration with TraderEvolution, a multi-market trading platform.
TraderEvolution Global Limited provides brokers, banks and prop-trading companies with multi-market trading software solutions for execution and order management, including a back-end server and a full set of front-end trading applications that offer connectivity to dozens of markets across the world.
FXCubic specializes in low-latency software, high-performance liquidity management systems, and risk intelligence solutions, with our bridge being at the forefront of the FX industry. Through FXCubic's technology, brokers can access several user-friendly features that help optimize their time, resources, and profits.
Commenting on the partnership, Roman Nalivayko, CEO at TraderEvolution said:
"We are happy to partner with FXCubic, and enable building even more powerful and efficient trading system solutions for the brokerage industry. This partnership fulfills our commitment to our clients to provide them with the platform software with unparalleled connectivity to the most regarded trading, data, and technology venues in the industry to give them more and more flexibility in building their competitive advantage."
FXCubic and TraderEvolution are focused on ensuring the flexibility of their solutions to help brokers create unique and efficient trading environments to differentiate their businesses and stand out from competitors. Both companies also highlight the meaning of customisation and tailoring in building brokerage systems for their clients.
Speaking on the partnership, Wassim Khateeb, Chief Commercial Officer at FXCubic, stated:
"We are constantly working on making our system interoperable and adding as many options as possible for our clients to choose from. FXCubic, has changed the fintech landscape over the last few years with the stability, unique features, numerous integrations, and high-performance of our bridging and aggregation solutions. Onboarding with TraderEvolution will extend our reach and empower our clients to offer more options to traders."
TraderEvolution is a multi-market trading platform provider offering modular, tailored solutions that include a back-end with established connectivity to dozens of markets across the globe, and a complex front-end suite with web, mobile, and desktop applications. The company serves banks and brokers from around the world, empowering them with an independent and liquidity-neutral solution to facilitate core brokerage operations or complement their existing systems.